3500 MM House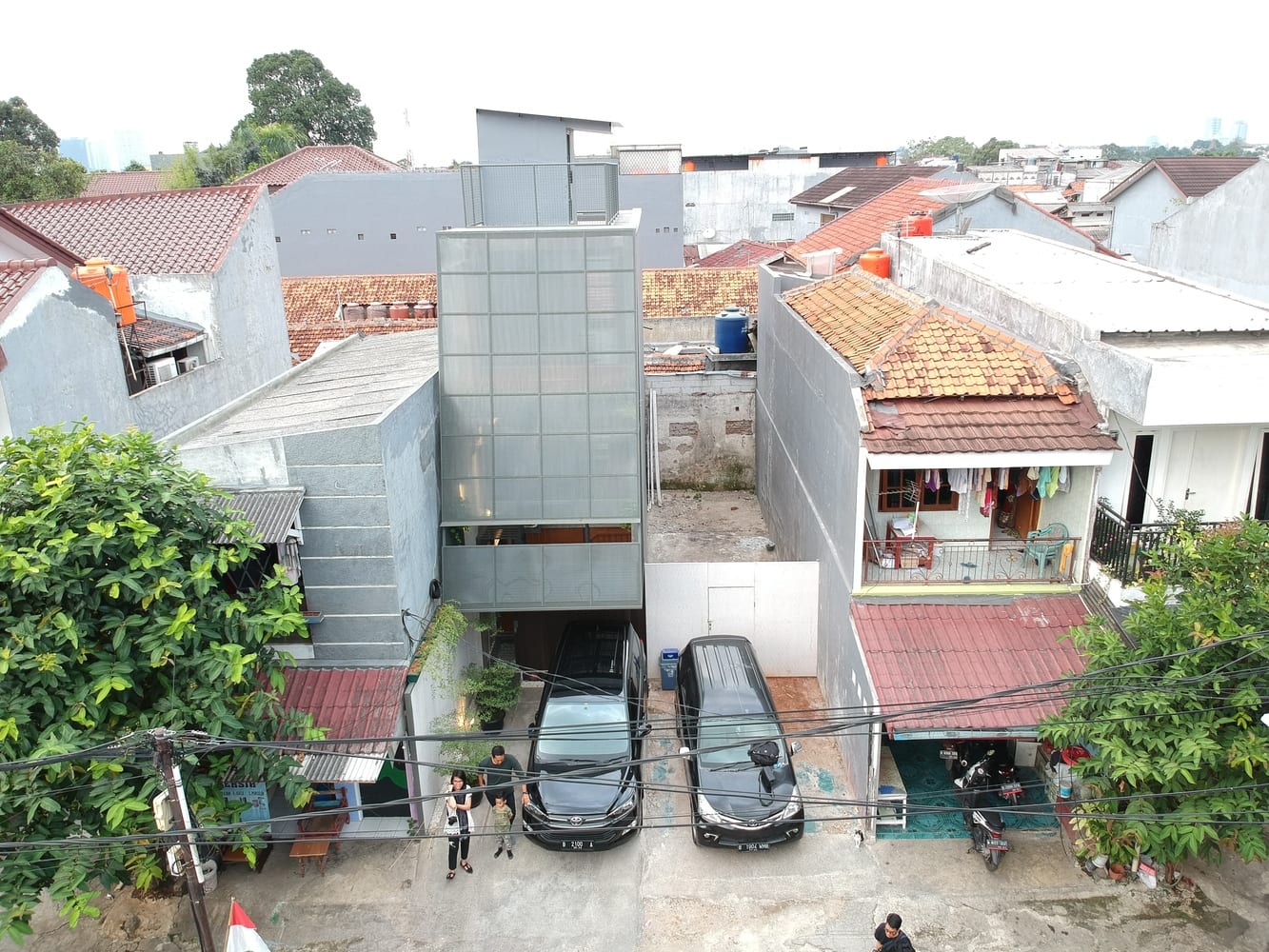 The AGO Architects in Indonesia have designed a slenderly thin house in a plot that's only 3.5-metre-wide. Thus named after its size, the 3500 Millimetre House is built for a young architects' family.
The main inspiration for the design was the focus on what is important than what one desires. Spread across three levels, the ground floor houses the master bedroom, while the kitchen, living, and dining sit at the second. Besides, the top floor has a play and study room. A rooftop with a view of South Jakarta city is an additional perk.
The full height glazed facade of the 3500 MM House features a mesh of perforated steel and polycarbonate. Besides, this facade is designed to bring in maximum light to this west-facing House. Also, the 8 m high atrium adds to the spaciousness.
As a result, the spaces are compact yet render rich experience to the dwellers. From minima walls to multi-level floors, the areas are well integrated. The under-stair spaces have also been put to use for storage or otherwise.
The narrow 3500 MM House brilliantly makes the most of the spatial configuration to bring in maximum natural light. Moreover, most of the materials used in its construction are from among sustainable and cost-effective choices. 
Name: 3500 MM House
Price: –
Bedrooms: 2
Bathrooms: 2
Garage: –
Levels: 3
Size: 100 m²
Built: 2018
Location: South Jakarta, Indonesia
Architect: AGO Architects
Links: http://www.agoarchitecture.com/portfolio/3500mm-house/
Image credits: © https://www.kafinnoemanstudio.com/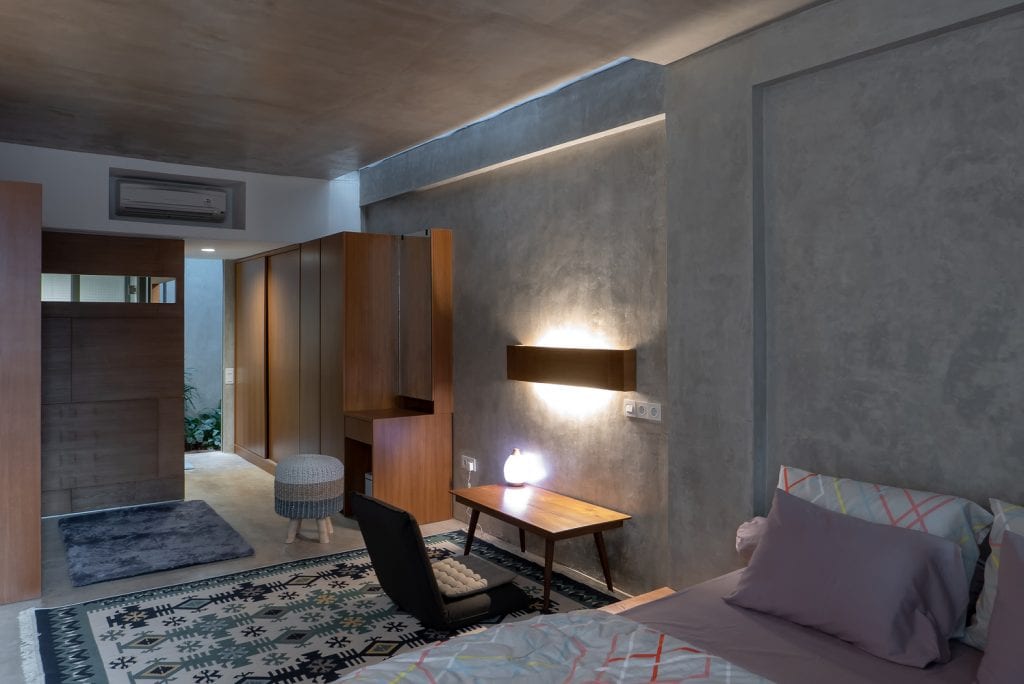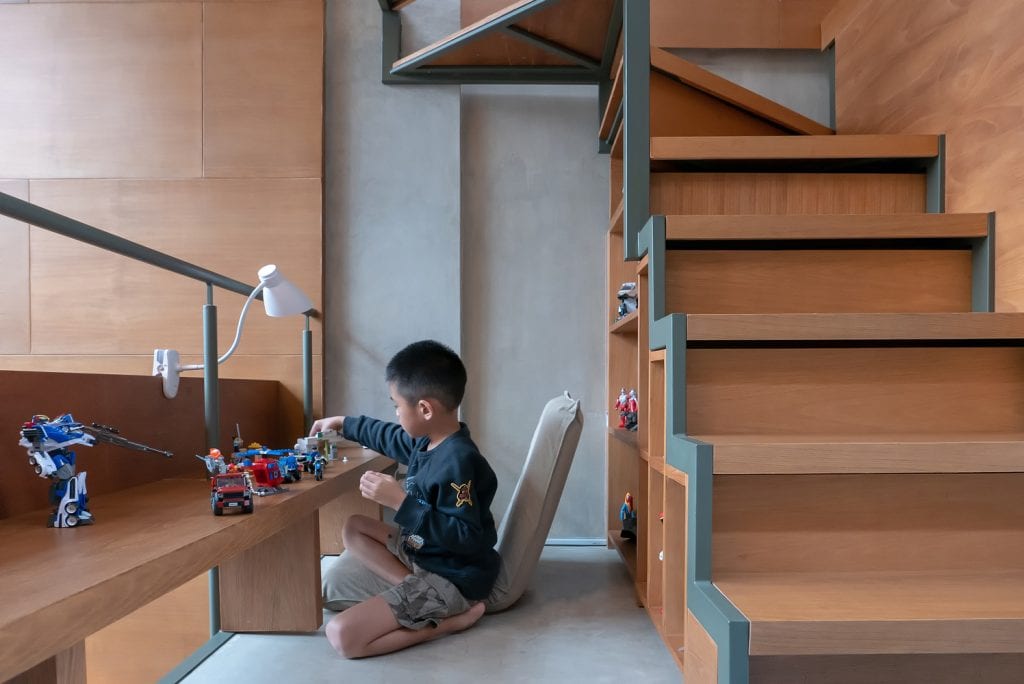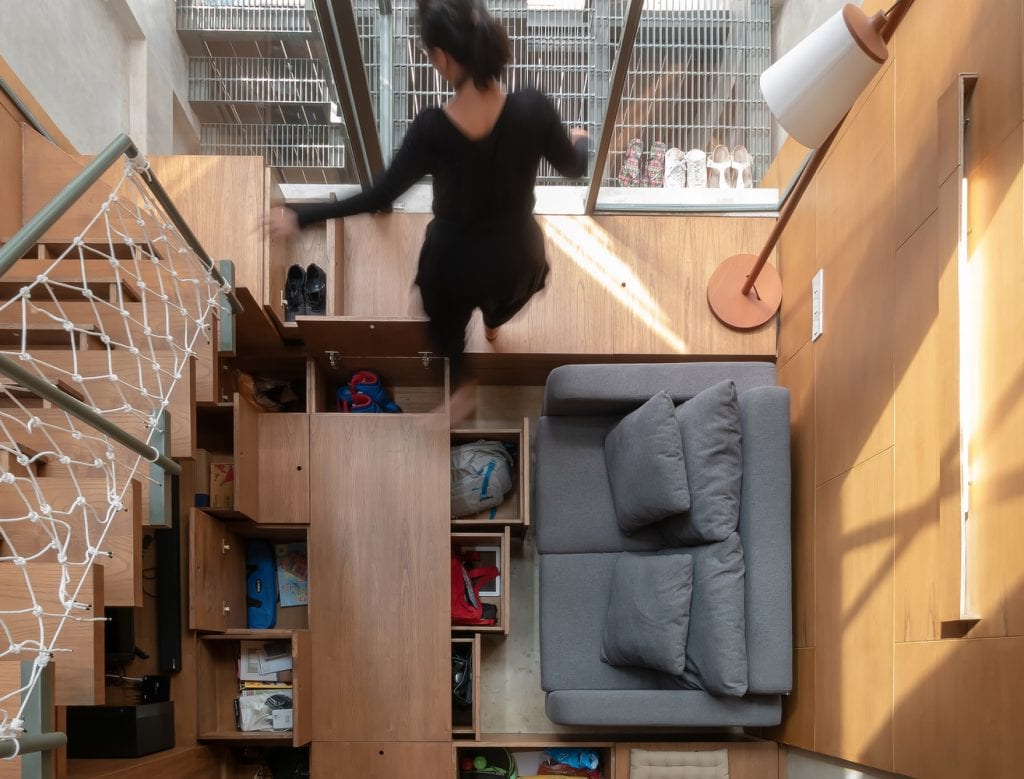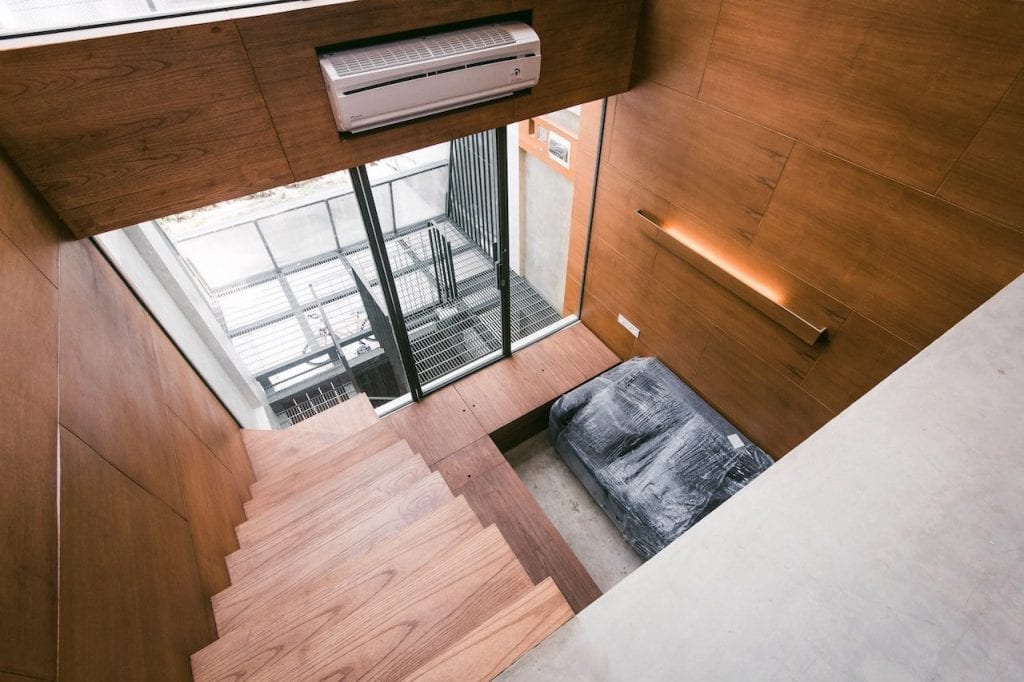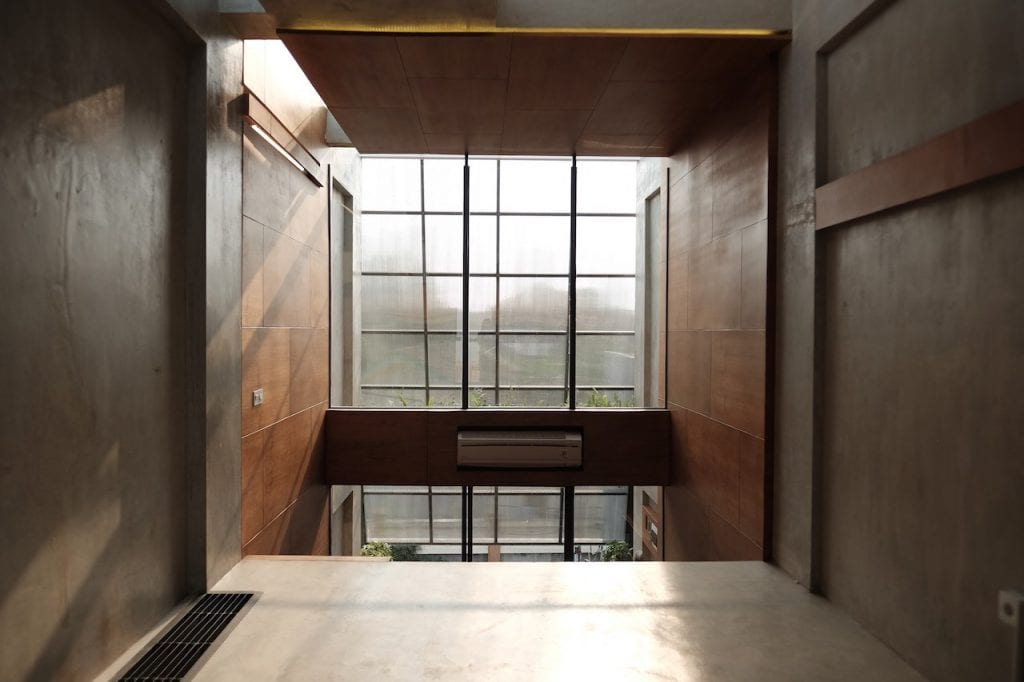 ---
---